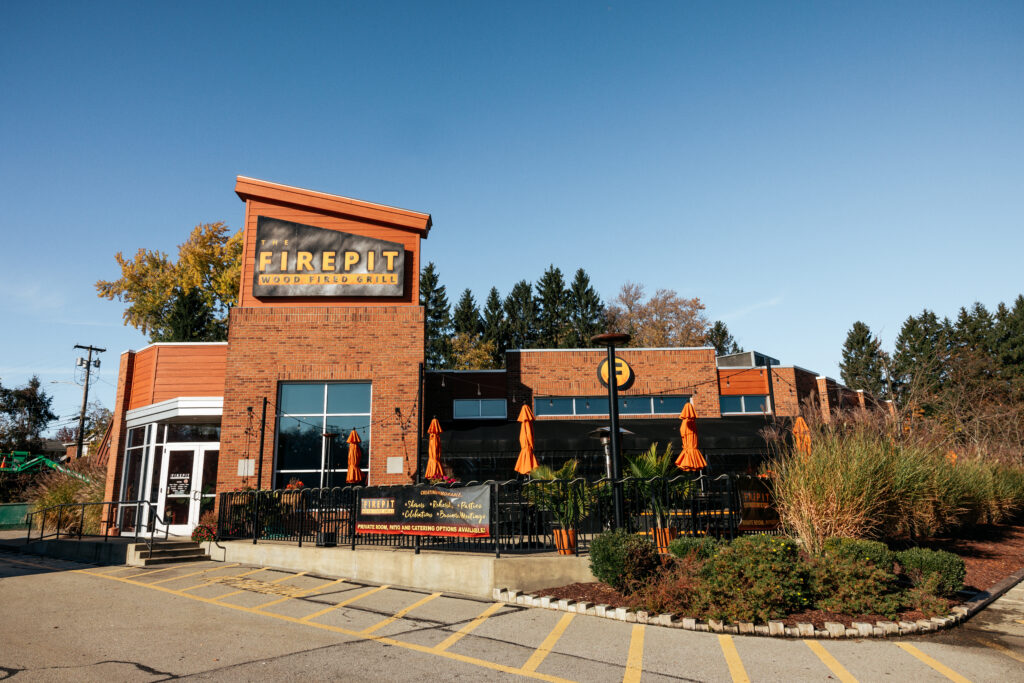 About Us
We are extremely excited to share our vision of creating a vibrant local establishment where families and friends can enjoy spending quality time together. We chose our name recognizing how the 'FIREPIT' has increasingly become such a popular gathering place, whether it be in a neighborhood backyard or at a memorable vacation destination…
'FIREPIT' also ties to our passion for chef-inspired food grilled on open wood fired flames. We promise that your senses will be aroused when you walk through our doors and smell the mouthwatering aromas from the open kitchen and focal wood fired grill.
Our Chefs prepare everything from scratch, and our menu is focused on a wide variety of modestly priced American cuisine including bold-flavored steak, seafood and chicken entrees, along with culinary inspired appetizers, soups, salads and sandwiches.
Our spacious, contemporary bar and large outdoor patio are unique, creating an unrivaled experience in the area for relaxing with family and friends. Craft beers and cocktails are extensive and revolving, as is our wine list both by the bottle and glass.
We look forward to seeing you soon and if you 'Like' what you've read, please let us know on Facebook. Thank you!